WEDNESDAY
1:00 to 3:30 PM
6:00-9:00 PM
Family Night
One parent admitted free with each child's paid admission. Bring the family and friends! All ages welcome.
FRIDAY
6:00-9:00 PM
Top 40 Fun Skate!
Skate City Summer Pass just $50. Includes skate rental. Valid May 24th thru August 30th!
SATURDAY
Closed Saturday afternoons and evenings Memorial Day weekend through Labor Day weekend
SUNDAY
Closed Sunday afternoons Mother's Day through end of September
Admission Pricing
$6.00 if you have your own skates
$8.00 if you don't have your own skates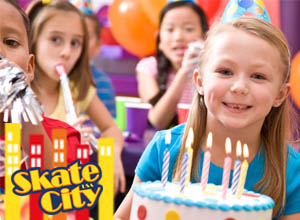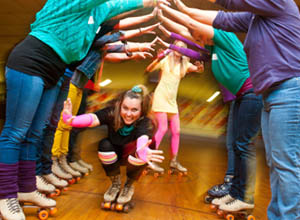 What a great and unique way to bring your friends and family together!
The following is included with all private skating parties:
Two hours of private skating
DJ playing your requests and favorite games
Open snack bar
To schedule a private school, group, or birthday party call 920-788-6059. Dates are secured once your 50% non-refundable deposit is received.