WEDNESDAY
6:00-8:30 PM
Family Night
One parent admitted free with each child's paid admission. Bring the family and friends! All ages welcome.
FRIDAY
6-8:30 & 8:30-10:30 PM
Top 40 Fun Skate! Only $2 to stay for 2nd session!
SATURDAY
1-4 PM
Afternoon Matinee Skate

7-10 PM
Decades Skate. Skate to the best music from today and the classics from back in the day!
SUNDAY
1-4 PM
Afternoon Matinee Skate
Closed Easter Sunday
Last Sunday afternoon for the Summer is Sunday May 5th
Admission Pricing
$6.00 if you have your own skates
$8.00 if you don't have your own skates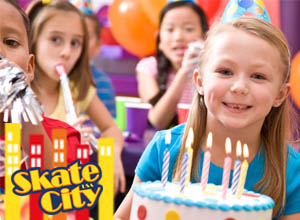 Having your birthday party during open skating is fun and easy! Please give us a call (920-788-6059) to let us know you're coming. You are welcome to bring your own cake and ice cream. Please no other snacks and beverages. All birthday guests will receive a complimentary birthday drink. The birthday guest will have their birthday announced during skating and receive a favorite song request.
Tip: When you arrive it is best to have a list of guests in case everyone doesn't arrive at the same time.
Click here to print and create your Birthday Party Guest List
. We will be happy to check guests in as they arrive - just have them mention whose party they are with.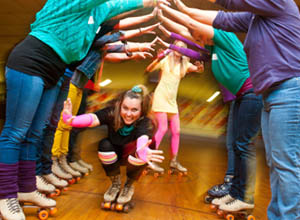 What a great and unique way to bring your friends and family together!
The following is included with all private skating parties:
Two hours of private skating
DJ playing your requests and favorite games
Open snack bar
To schedule a private school, group, or birthday party call 920-788-6059. Dates are secured once your 50% non-refundable deposit is received.